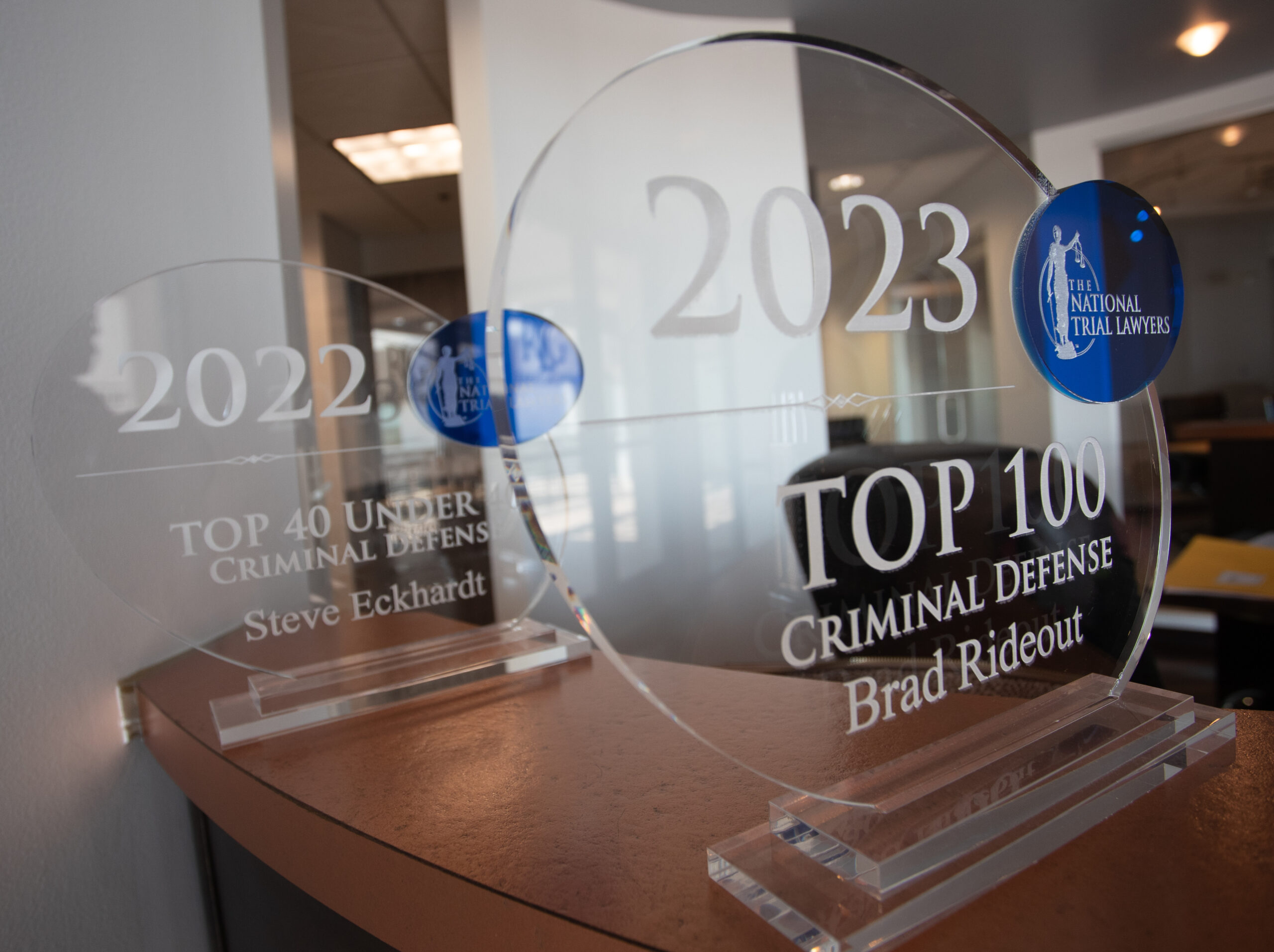 Welcome to Rideout Law Group in Scottsdale, Arizona
At Rideout Law Group in Scottsdale, we are dedicated to providing exceptional legal services to clients facing various legal challenges. Our experienced team of attorneys is committed to serving the Scottsdale community and surrounding areas, offering personalized and effective legal representation. Whether you need assistance in family law, criminal defense, juvenile law, or other legal matters, we are here to help you navigate the complexities of the legal system with confidence.
Comprehensive Legal Services
At Rideout Law Group, we offer a wide range of legal services tailored to meet the unique needs of our clients in Scottsdale.
Our practice areas include:
Criminal Defense

: If you are facing criminal charges in Scottsdale, our experienced criminal defense attorneys will vigorously defend your rights. We handle cases involving DUI, drug offenses, assault, theft, white-collar crimes, and more. Our goal is to secure the best possible outcome for your case, fighting for your freedom and reputation.

Family Law

: Our knowledgeable family law attorneys handle cases related to divorce, child custody, spousal support, adoption, domestic violence, and more. We provide compassionate guidance and assertive representation to protect your rights and achieve favorable outcomes in family  law matters.

Juvenile Law

: We understand the unique challenges involved in juvenile law cases. Our compassionate attorneys are well-versed in juvenile delinquency defense, dependency and neglect cases, educational advocacy, and emancipation. We advocate for the rights and best interests of juveniles, striving to guide them toward positive outcomes and brighter futures.
Experienced and Client-Focused Representation
At Rideout Law Group, we believe that every client deserves personalized attention and effective legal representation. Our team of attorneys in Scottsdale is known for their dedication, professionalism, and relentless pursuit of justice. We take the time to listen to your concerns, understand your goals, and develop a strategic legal approach tailored to your specific circumstances.
With years of experience and a deep understanding of Arizona's legal landscape, our attorneys have successfully handled numerous complex cases. We stay updated on the latest laws and regulations to provide you with the most relevant and effective legal guidance.
Client Satisfaction is Our Priority
At Rideout Law Group, client satisfaction is at the core of everything we do. We are committed to providing clear and open communication, keeping you informed about the progress of your case every step of the way. Our attorneys are dedicated to addressing your questions and concerns promptly, ensuring that you feel supported and confident throughout the legal process.
Contact Us Today
If you are in Scottsdale and need skilled legal representation, don't hesitate to reach out to Rideout Law Group. Schedule a confidential consultation with one of our experienced attorneys to discuss your legal needs. We are here to provide you with trusted guidance and tenacious advocacy. Let us put our knowledge and expertise to work for you and help you navigate the legal system with confidence.
Scottsdale Criminal Defense Lawyer Near Me
Criminal Law can range from a simple misdemeanor or traffic violation to a felony charge, these cases need to be handled with extreme care to get you the best result. The attorneys at Rideout Law have years of experience handling these types of cases in Scottsdale and will work to get you the best possible outcome for your case.
From traffic violations to misdemeanors, our attorneys proudly service Scottsdale, Arizona, and are ready to handle any criminal law case with care to get you the best results.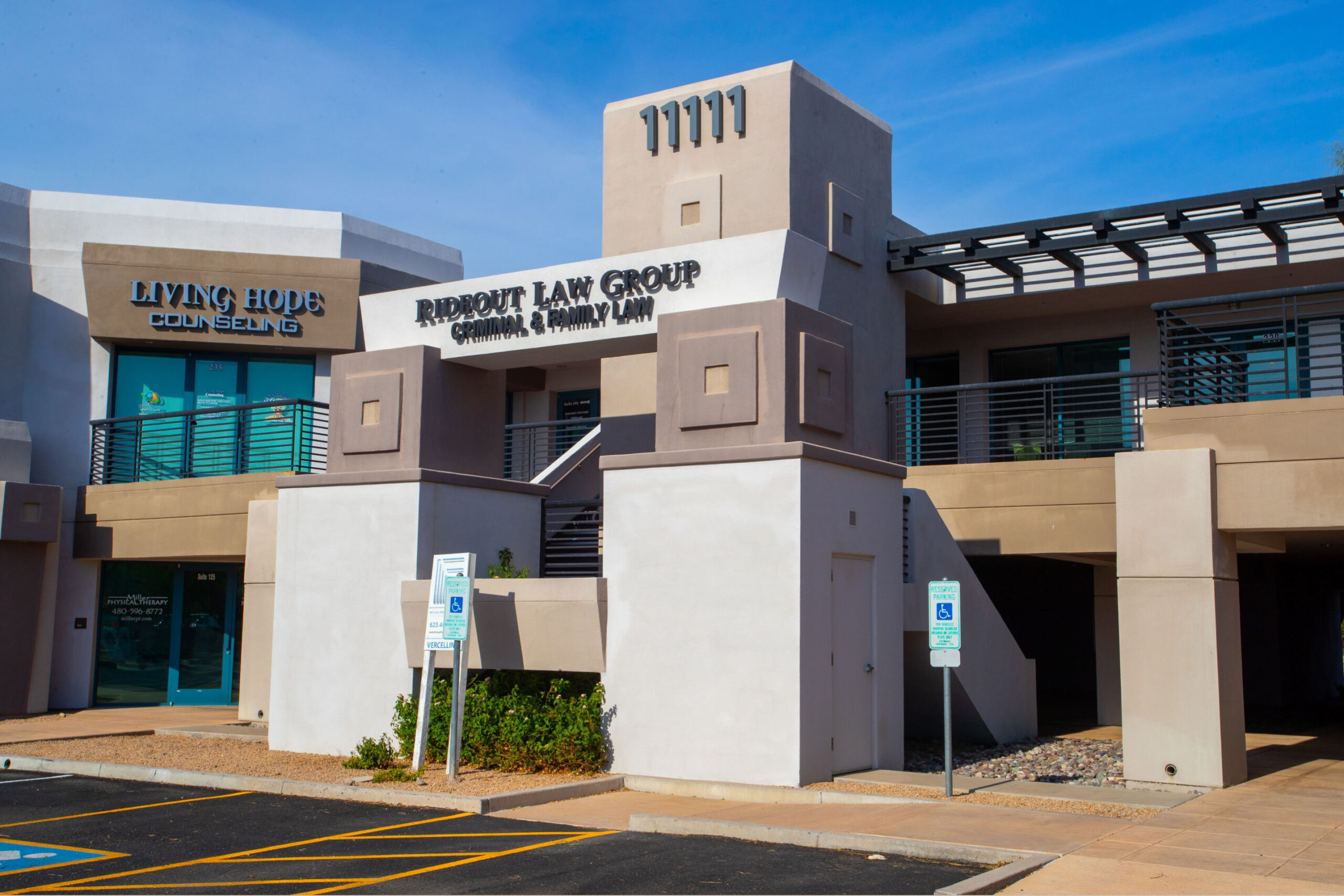 11111 N Scottsdale Rd Suite 225,
Scottsdale, AZ 85254
Tuesday
7:00 AM - 5:30 PM
Wednesday
7:00 AM - 5:30 PM
Thursday
7:00 AM - 5:30 PM
Trusted Scottsdale Criminal Defense Attorney
From a simple misdemeanor to a felony charge, these cases need to be handled with extreme care to get you the best result.
Cases involving children often include special circumstances, especially when the child is the one convicted of a crime.
Compassionate and experienced legal representation for divorce, child custody, and other family law matters.
Have an Experienced Scottsdale, Arizona Divorce Attorney on Your Side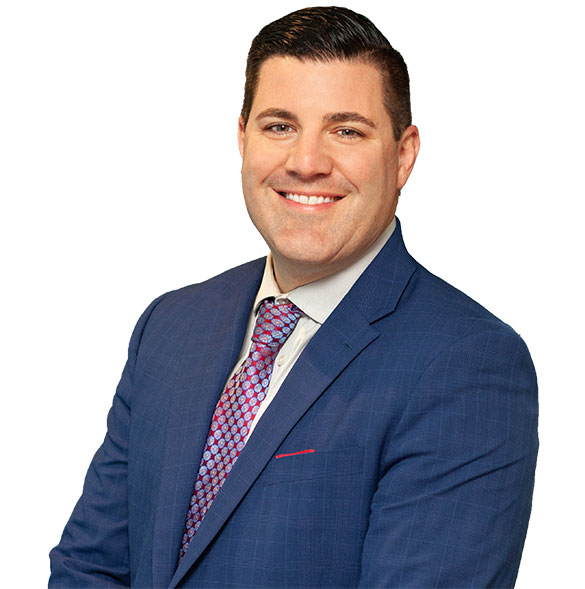 After passing the bar, Brad worked with the Mohave County Attorney's Office as a Deputy County Attorney. Brad handled misdemeanor cases as well as felony matters, and drug and gang cases with MAGNET, a regional drug and gang task force. Brad attended advanced training for prosecutors and police officers on drug and gang subcultures. During this time, Brad completed over a hundred bench trials, many suppression hearings and multiple jury trials.
Prior to working at the Mohave County Attorney's Office, Brad took a job with the Mesa City Prosecutor's Office as an Assistant City Prosecutor. During his time at Mesa, Brad received advanced training on DUI issues and conducted over thirteen jury trials, mostly for Driving Under the Influence.
Finally, after enjoying his time as a prosecutor, Brad opened his own firm and settled it in Bullhead City, Arizona. With his vast previous experience, Brad handles a wide variety of felony and misdemeanor criminal matters, from kidnapping and home invasion, to DUI, drug sales and beyond.
What questions should I ask when hiring a law firm in Scottsdale?
There are nearly endless questions you can ask, but here are a few of the most important ones to get you started…
How long have these attorneys practiced law?
Have they ever had any bar complaints? (you can check this on the Arizona State Bar website)
Where did they go to school?
How many trials have they done?
Is there a consultation fee for coming in to talk?
Does the firm bill an hourly fee or a flat rate? (If it is a flat fee, ask what types of activities the fee covers).
If you have a DUI, ask if the flat fee covers the DMV administrative hearing too.
If you are hiring a firm out of Tempe, ask whether the attorney appears in court him or herself and whether the attorney ever covers hearings telephonically, leaving a client in court by themselves (you want an attorney who will be there in person with you).