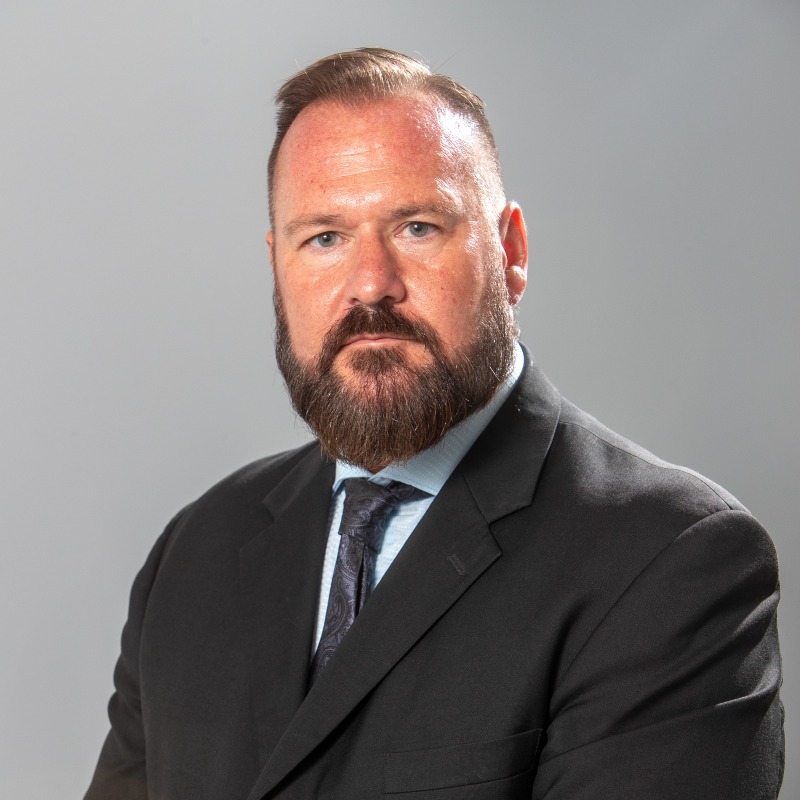 Kenneth Sheffield
Contact
ken@rideoutlaw.com
Call toll free: 833-854-8181
Biography
Kenneth W. Sheffield is a Phi Beta Kappa graduate of Rutgers College (Rutgers, the State University of New Jersey) with a Bachelor of Arts degree in History and a minor in Spanish. He then worked in the Drug Regulatory Affairs department of a major pharmaceutical company before receiving a scholarship to attend law school at the University of Arizona. During his time at the university, he interned with the Pima County Attorney's Office, gaining experience in both the Sex Crimes Unit and misdemeanor unit.
After graduation, Ken began his defense career as an Advocate Attorney with the Tohono O'Odham Nation in Sells, where he proudly represented tribal members charged with crimes for three and a half years. He then accepted a position as a Prosecutor with the Yuma County Attorney's Office. In Yuma, Ken was a member of the Organized Crime Unit, prosecuting major felonies and acting as the office's liaison with a multi-agency task force focused on child and sexual assault victims. Ken's contributions included writing the office protocol for prosecuting sexual offense cases, and he was recognized for his victim sensitivity with a commendation from the Yuma County Sheriff's Office. He was also nominated for an award in the same category.
In 2003, Ken relocated to Flagstaff, enjoying the cooler mountain pines. He worked as a Felony Trial Attorney for the Coconino County Attorney's Office for two years before opening his own law office, Sheffield Law, PLLC, in 2005. His practice primarily focused on criminal and DUI defense, with additional representation of parents and children in dependency cases across Northern Arizona, including Coconino, Navajo, Yavapai, Maricopa, and Mohave Counties. Ken handled numerous First-Degree Murder trials and a wide range of criminal cases, from misdemeanors to higher-level offenses. He was an active member of the community, supporting and coaching youth athletics such as Little League baseball, Jr. Suns basketball, youth football, and Flagstaff High School football, basketball, and track and field.
In November of 2020, amidst the pandemic, Ken made the decision to close his law firm and join the Mohave County Attorney's Office. In this role, he was responsible for charging and prosecuting major felony crimes in Bullhead City, Ft. Mohave, and Mohave Valley, including another First-Degree Murder jury trial. During his tenure, he attended training sessions on gang cases and an Advanced Homicide course presented by the National District Attorney Association.
In June of 2023, Ken eagerly joined the esteemed professionals at Rideout Law Group, bringing with him 27 years of experience working in criminal law within the State of Arizona and his extensive knowledge of local courts.